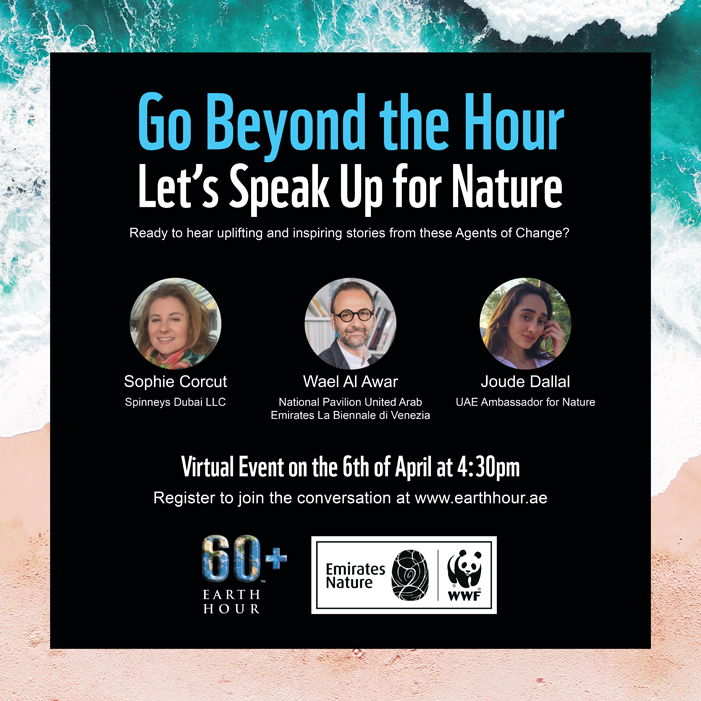 Go beyond the hour: join our speak up for nature virtual event
The much-awaited 'Let's Speak Up for Nature' virtual event has been rescheduled to a new date, April 6th, at 4.30pm. So Earth Hour is over, it's time to take action beyond the hour!
Join us as we celebrate inspirational Agents of Change who are passionate about our planet, and here to Speak Up for Nature. Their stories will uplift, inspire and motivate you to go beyond the hour and embrace a more sustainable lifestyle.
Invite your friends, family and colleagues to become part of this community of action. Let's make this an event to remember!